Frequently Google voice calls are bothering us. How to block a number on google voice? Is this question in your mind? Let's start to learn something like it. Block that annoying number on Google Voice permanently.
Are you tired of the unwanted presence of someone on your online platform? Are you sick of spam calls that bother you? What are you waiting for? Go and block that irrelevant mobile number calls from your roaming area with one click. This content is made especially for people like you who are consistently suffering from lots of unwanted Google voice calls.
For different reasons we block online calls like bulk Google voice numbers, such as abuse, absent boundaries, lack of space, scam and security purposes, or maybe online promotions types of calls we want to ignore. So, If you care for yourself from those types of bad calls, then it is the best reason to block that unnecessary Google voice calls.
How to block a number on google voice
 "Peace is a billion-dollar thing." In our real life sometimes we need to stop some bothering calls and messages. We can stop the nuisance of annoying or unwelcome calls like Google voice accounts.
In real life, preventing someone from being a presence in your life is sometimes tricky, but in virtual or online life, we can do that very easily. We can simply prevent that toxic, unwelcome contact by simply blocking them.
Whenever anyone feels that someone else's presence is affecting his or her healthier state of mind, the victim person has the proper right to block that contact. "Block" is the final move that we can make in order to keep our privacy protected.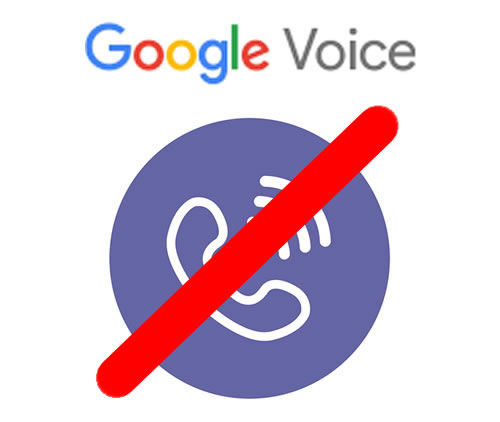 If you want to get a virtual phone number then buy a Google voice number from our shop. Sometimes we also delete google voice calls and history from our mobile devices. Also, Google Voice calls block help promotional type calls.
Google Voice Privacy
Among all the other online service providers, Google has never compromised on the privacy of its customers.
Impact when you block a number on Google Voice?
After blocking a specific number in Google Voice, the blocked user can't send you a message or call you.
Whenever the blocked caller wants to call you, they'll find a message saying "Number, not in service."
Once you've blocked a number, you'll be free from any of their messages, calls, or other notifications.
The number will also be blocked on Google Hangouts as well.
All the call logs and records from that number will be identified as "Blocked" (i.e., " ").
No matter which device you're using, you can block numbers by following these steps:
For desktop or Mac :
Simply follow the step to block a number on google voice. This easy setting helps you to block any unwanted number on your Google voice number.
Step 1: Log in to Google Voice and select the number you want to block from the voicemail or call log section.
Step 2: Select the targeted number and click the three dots to the right of it. Then select the "Block Number" option from the dropdown menu.
Anyone who wants to unblock a number can do so by repeating the above steps while selecting "Unblock Number."
 For Mobile Devices :
Operating systems are not a fact here. Whether you're running on IOS or Android, you just need to follow three easy steps to block a number.
Step 1: Launch Google Voice.
Step 2: Tap the three dots on the right after selecting the number.
Step 3: Click "Block Number"
Congratulations! You've cut off all the bad vibes that you were getting from that particular contact on Google Voice.
In general, we all know that Google Voice allows us to block numbers if they've called us before, but what is unsung is that we can simply block any number with Google Voice.
Google Voice authority doesn't introduce it explicitly, but you can do it by following these two steps:
Step 1: Add the desired phone number to your contact list.
Step 2: Navigate to the Google Voice settings.
Step 3: Navigate to the contacts settings.
Step 4: Select the number and set it to "block."
As simple as that. Now your privacy is completely threat-free and clean. You can focus on productivity to be a better version of yourself.
Blocking someone on a social platform is such a straightforward thing you can do for the betterment of all. Because if you tolerate that person for a while, indirectly, you are making the situation worse for both of you day by day.
Blocking is actually an alternative name for self-care. If someone's activity or presence makes you uncomfortable, then you should block that person, as you would do in real life with the things you don't like. As simple as that.
Well, there are some less significant activities you can do, but if you want a permanent solution, then you should end up with blocking rather than tolerating unnecessary misery and discomfort. Hope you got a clear idea on block a number on google voice.